English Summer Camp -Day 1-
We've just come back from the summer camp from Hakuba!
It's difficult to write everything I felt thorough the camp, but I want to tell you some experinces we had.

We met at Nagoya station early in the morning on Jul. 26th.
There were 4 foreigners in the camp. 2 of them took the same train with us. How wonderful!

On the way to Hakuba, kids made small groups with foreign staffs,and they enjoyed some activities inEnglish.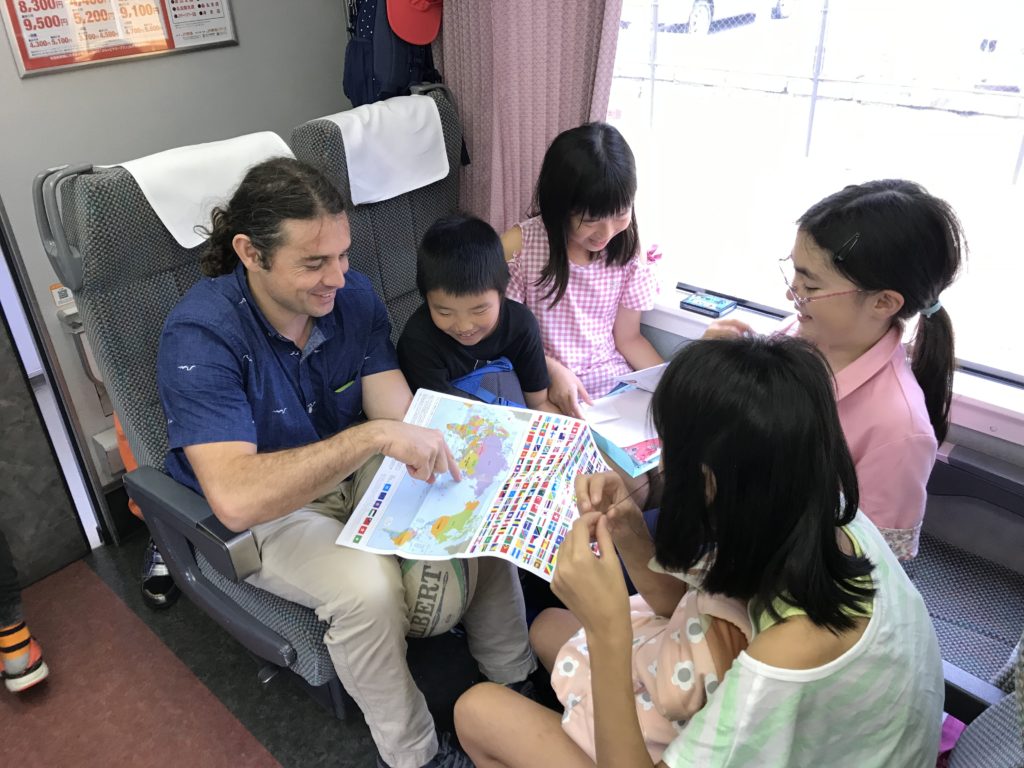 ↑He is one onf the staffs "Hoani".
I met him by chance in NZ last spring. He lives in Aichi.
What a coincidence!

When I met him in NZ, I felt he was really nice ! Especially to kids! So I asked him to join this summer camp right there.
My 1st impresion was right!
Everyone likes him!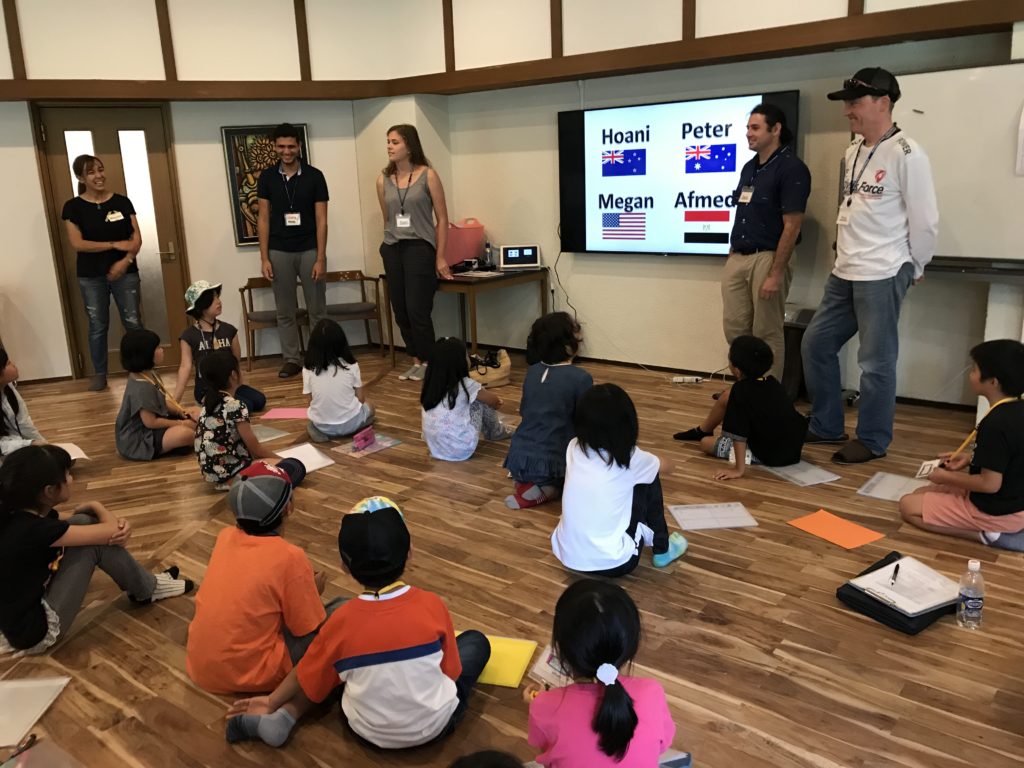 Started from self introduction of foreingn staffs.
It was the first meeting with all staffs.
There were 36 students including 14 students from Sunny English.
Almost all kids were nurvas, but soon after having the fun activcity,everyone got closer each other.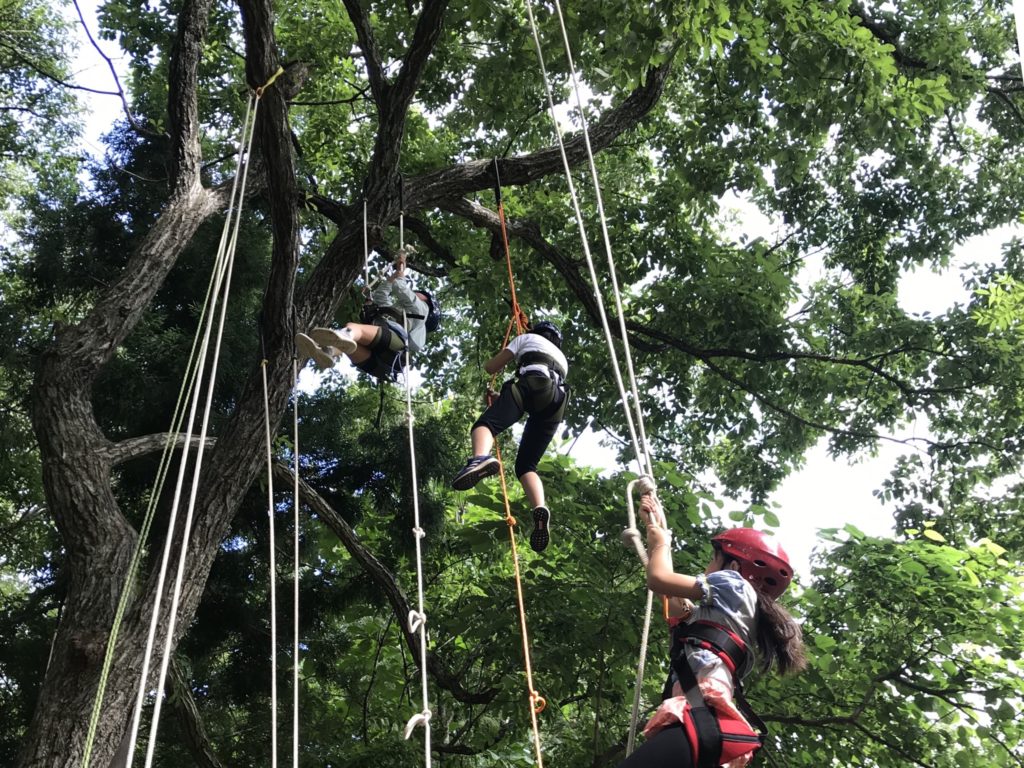 We challenged "tree climbing".
After the activity, everyone shorten the distance each other.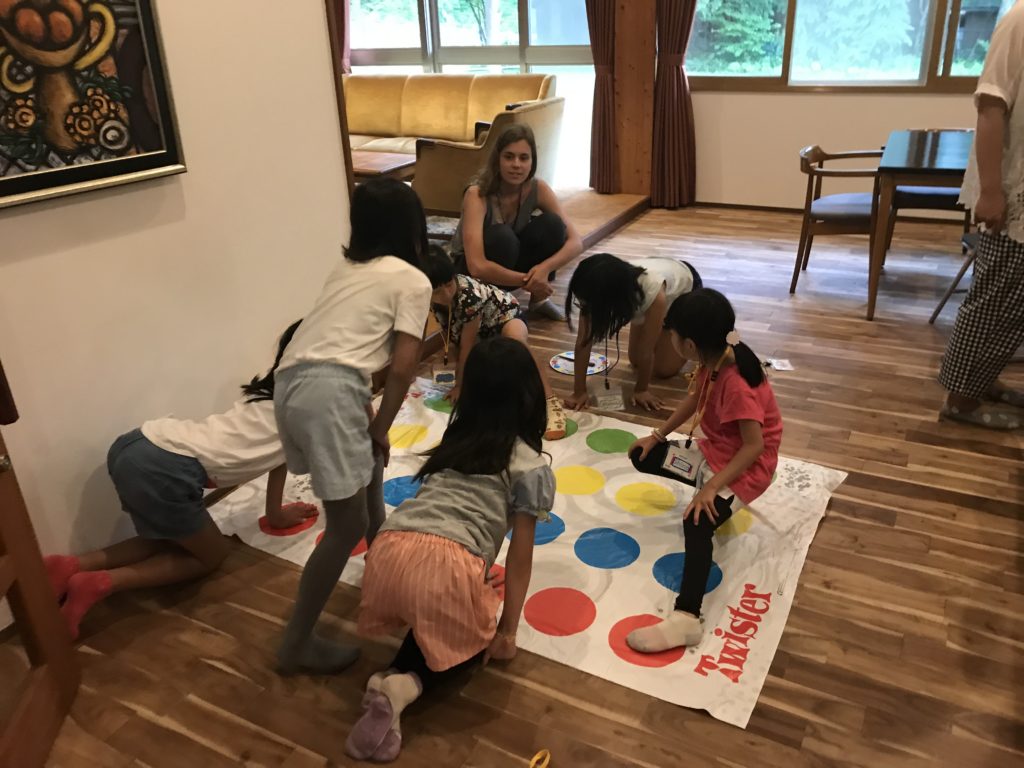 Kids spent the time with foreign staffs untill dinner time.↑like this.

Kids introuced themselves after dinner!
Usually, introduction was held at the first part of the camp, but we had this time after kids had known each other already. It made them accept each other better, I felt.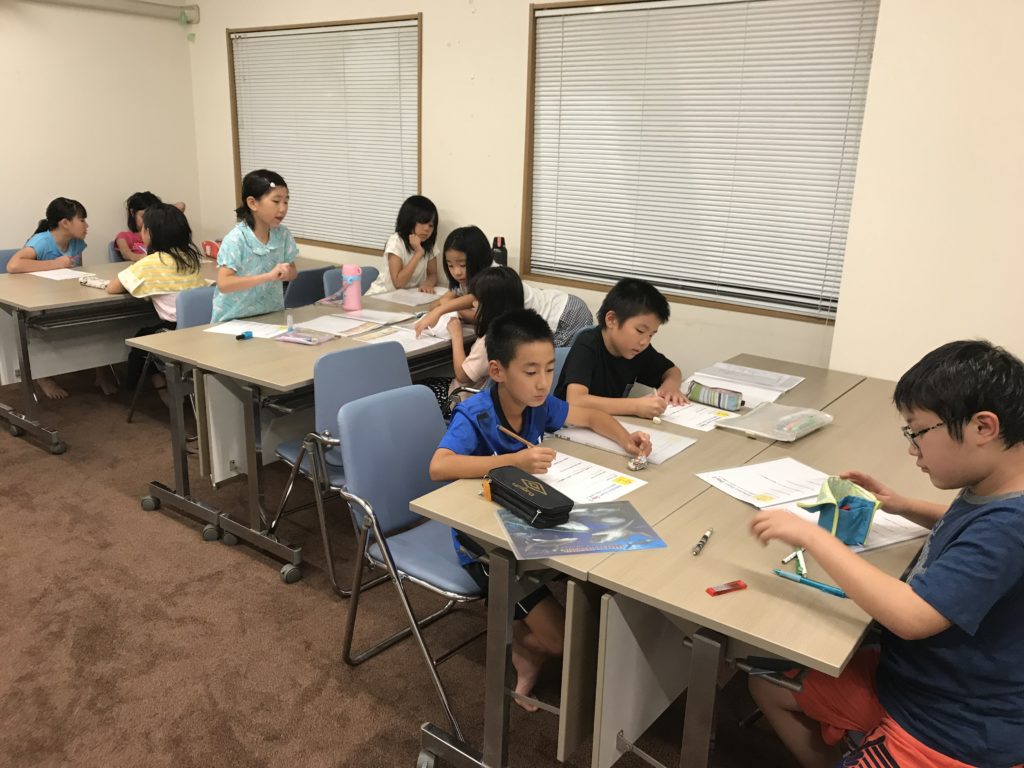 It was great to have a time to think deeply about the day they spent on the camp.
*What could you do?
*What coluldn't you do?
*What do you want to try tomorrow?
・・・and so on.
Some kids couldn't write anything,but I heard a lot from each kids and they found some words they wanted to say.
Maybe you can imagine easily that kids couldn't sleep on bedtime(9:30)
I'm not sure what time they got to sleep….
Anyway , everyone was fine next morning!

Continue to next time.