English Summer Camp 2018 ~The 1st day~
We just got back from Hakuba! We had great days there!
I want you all to share this awesome camp through this blog.
☆1st day
We, Nagoya team left the Nagoya station at 8:00! We are in the same school ,but for most of them, it was the first time to talk each other. (different grade, different class, different elementary school…there are few chance to comunicate even if they are in the same school!)
I think it was the great time for them to know each other that they spend in the train to go to HAKUBA. When we arrived at the Hotel"NOMAD", my school students has already got friendly. So they relaxed to join the English camp! Below photo shows you that atmosphere , see? (It was the time just we arrived there!)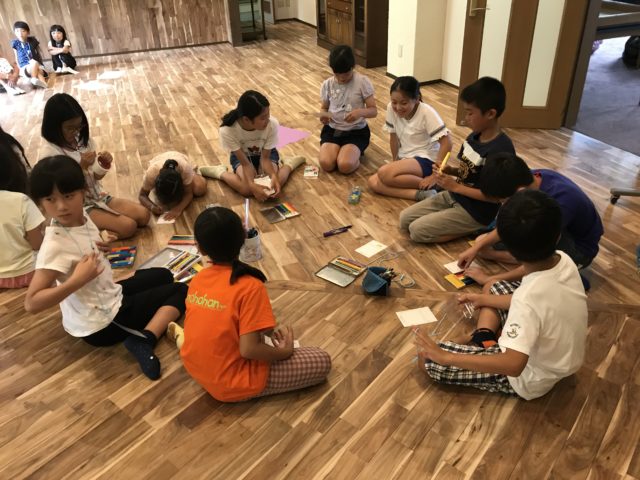 Well, I'm goint to show you some pictures that we did on the 1st day.
・interview  English Speakers!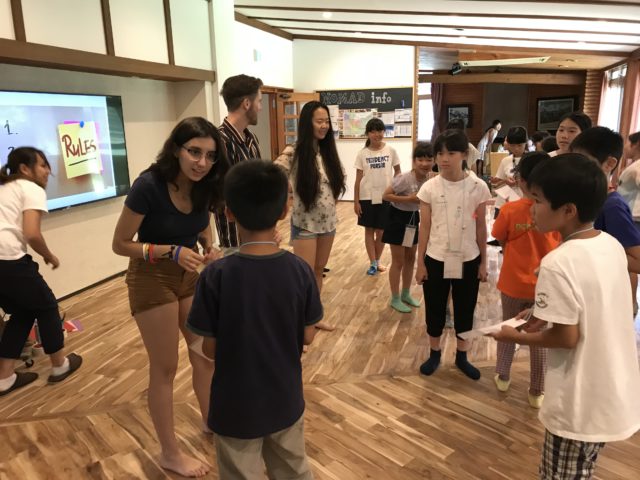 ↑Since the camp has just started, kids hesitate to interview !(I know kids' feeling!)
・Activity
We tried below activity!!! Can you imagine how scary it is!?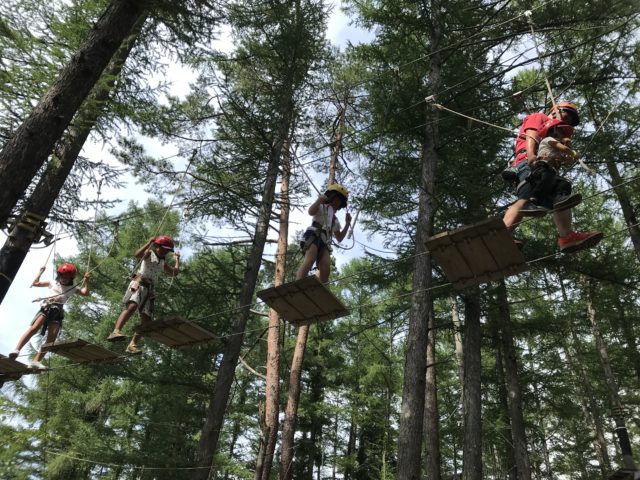 I also challenged with kids. What I've done was quite different from What I've seen. It was so hard to take the first step ! Some kids cryed so much that they could no longer move. But they challenged again!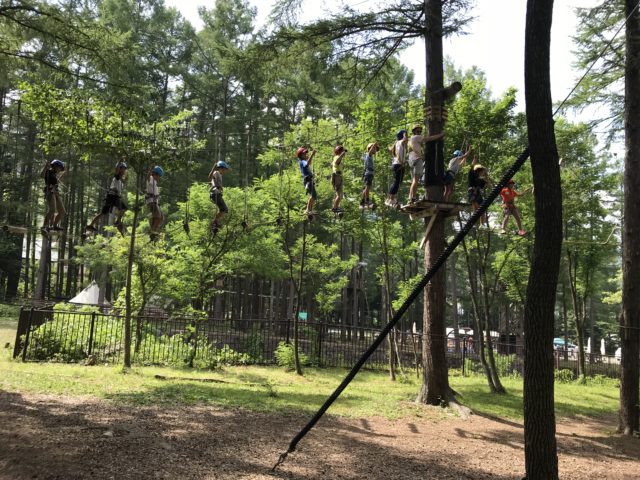 When they finished above one, most kids challenged more difficult one. I was so surprised when I saw some kids who cried also wanted to challenge difficult one!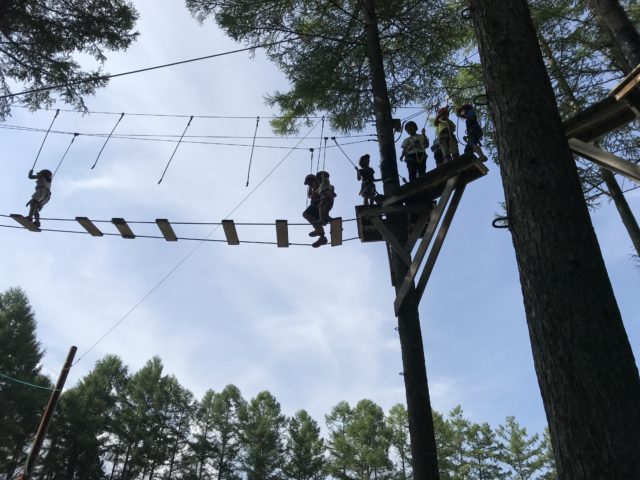 See??? It was really hard to reach the goal! But kids never gave up!!!
・They enjoyed"team building"with staffs.↓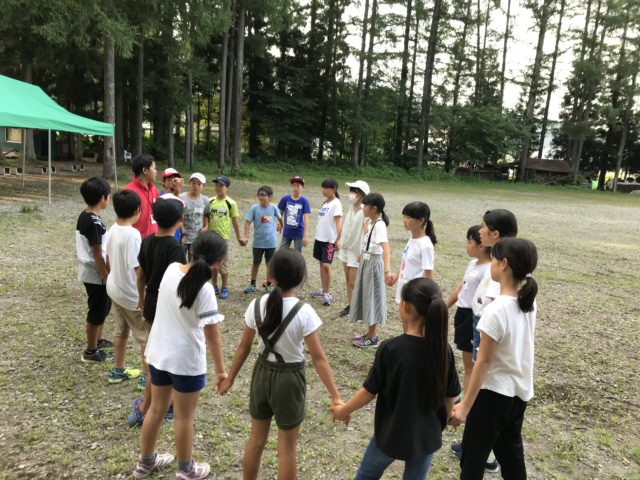 After dinner, kids spent the happy, fun time with English speakers.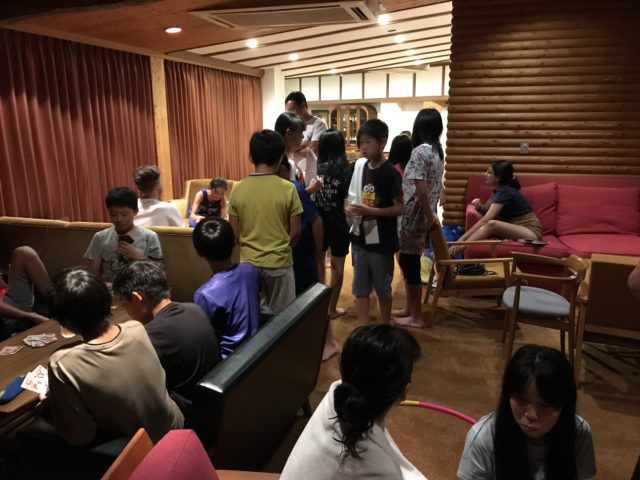 We had a great time on 1st day!! When kids met English speakers at the beginning, as I wrote, they hesitated to talk with them , but in the evening, they could! Awesome!
Now, I'm going to write  about the 2nd day tomorrow.