We went to Hakuba for the first time in 4 years!
We had wonderful time there!
1st Day
Twenty students from Sunny English participated in this year's camp.
We rode the train for about 3 hours.
We enjoyed chatting, eating snacks, and playing games in the car.
The children also checked out the speeches they would use to greet the campers.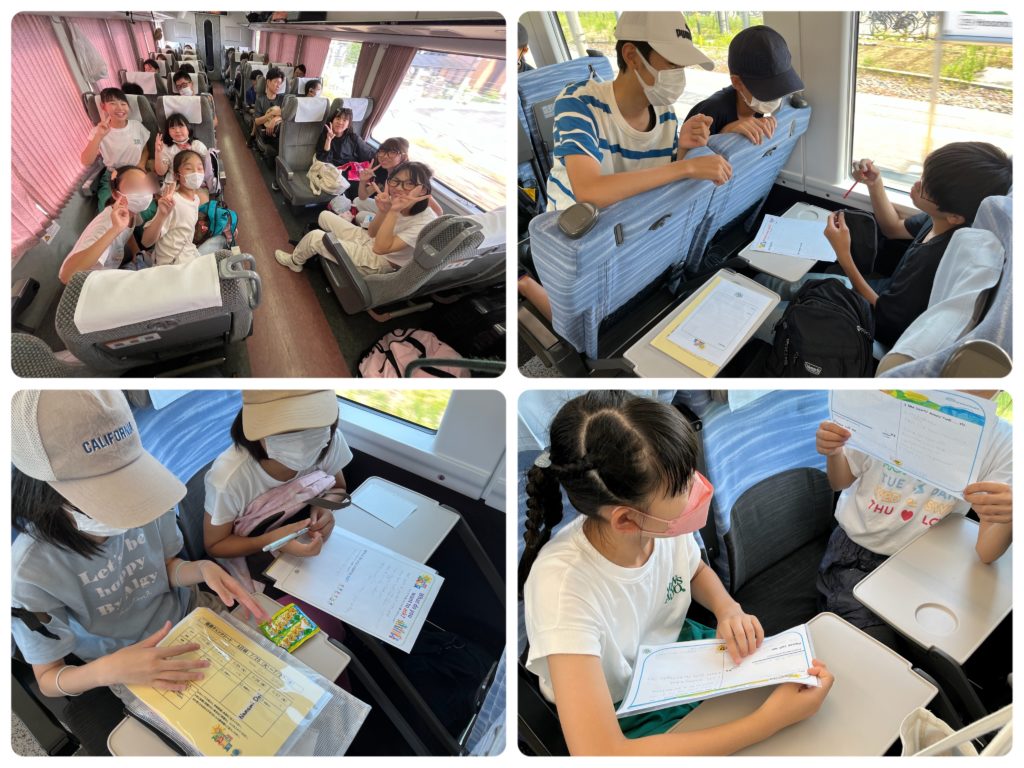 We met members from other schools.
Camping groups were presented and interacted with group members and native staff.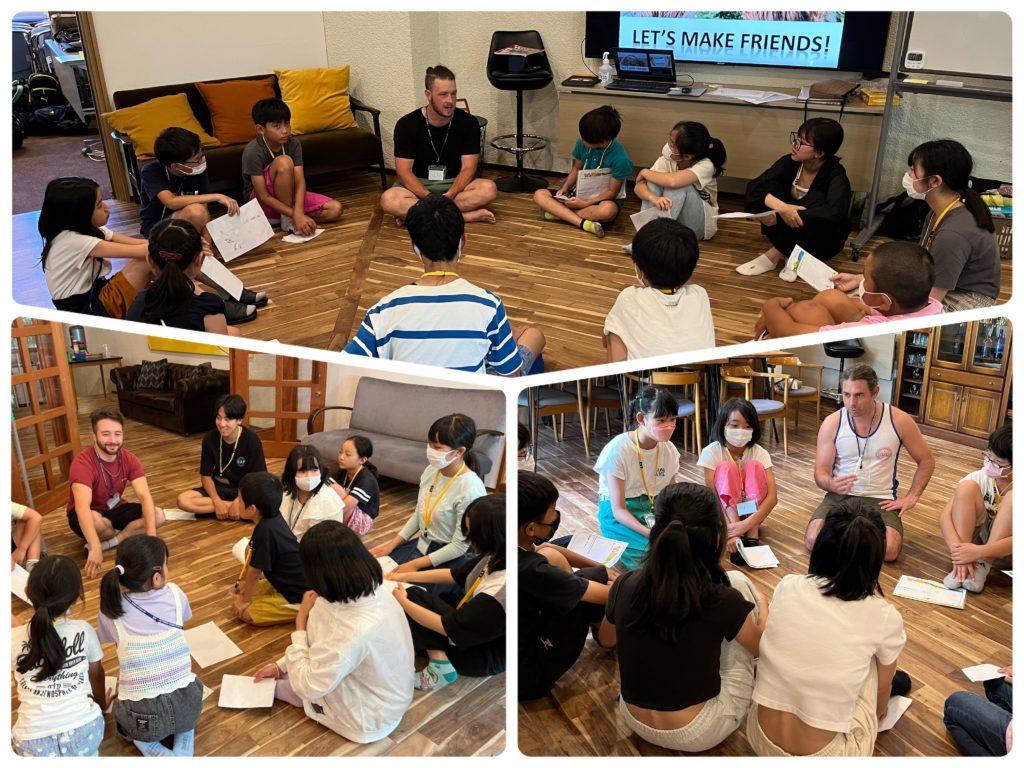 After lunch we went to a large park for our first activity.

It was cooler than Nagoya, but still hot!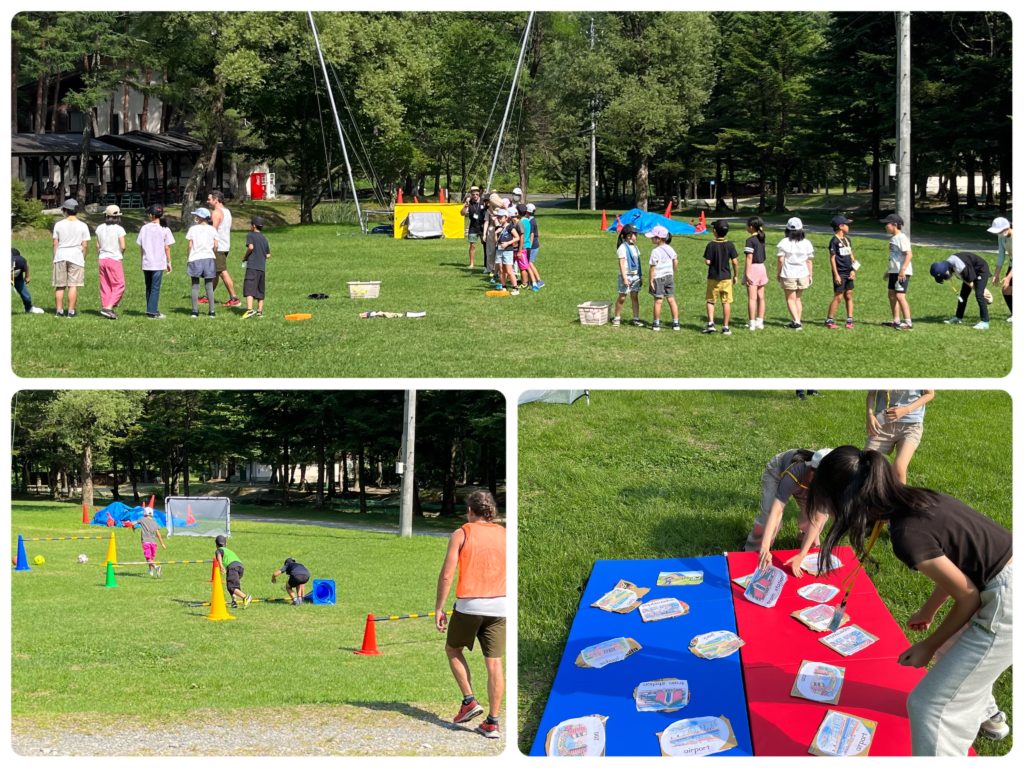 Through the activities, everyone gradually became closer to each other.


Above: a game of tag. The range of games is too wide!
Bottom left: Junior high school boys casually helping to carry luggage. Very nice!
Bottom right: A four-leaf clover!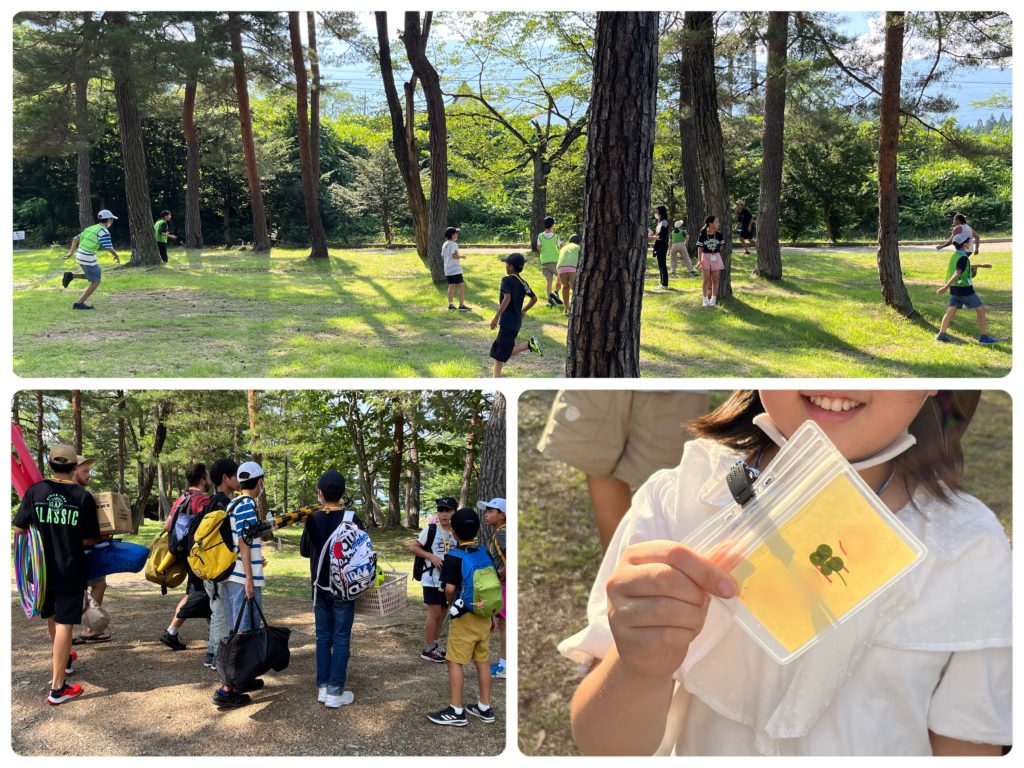 After dinner , they had time to reflect on their first day. That was a really important time. They thought deeply about the day and set goals for the next day.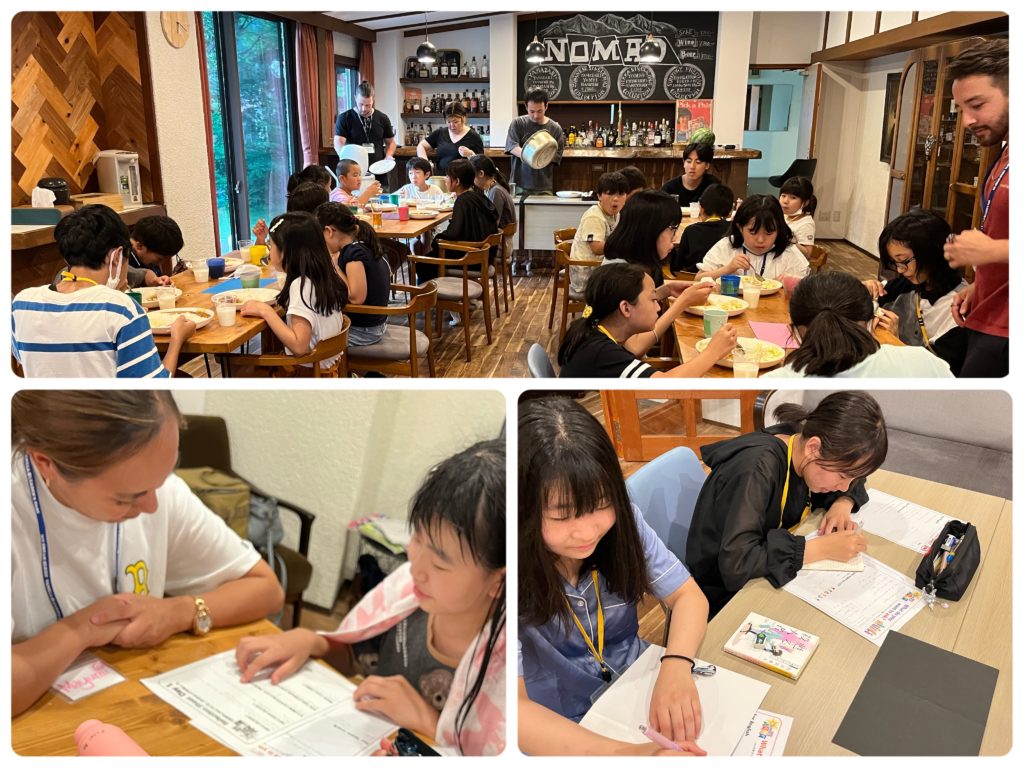 After a time of reflection, students enjoyed time with friends and staffs.
It was nice to see students having a good time with students from other schools. It seems that everyone was able to get to know each other through the activities.
Bottom left: A conversation with a high school student studying in Canada. It was a great opportunity to learn about studying abroad!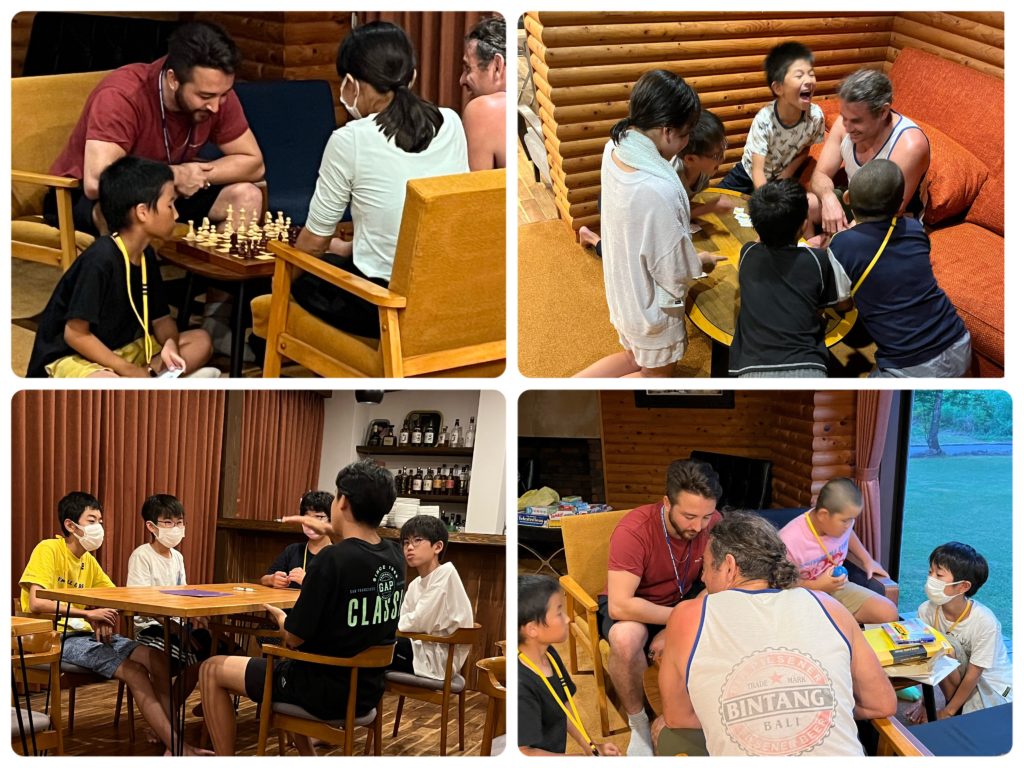 2nd day
The children went to the lake in a boat.
Some children turned the boat over on the lake and wrestled(相撲). There were many children who jumped off the boat and enjoyed swimming.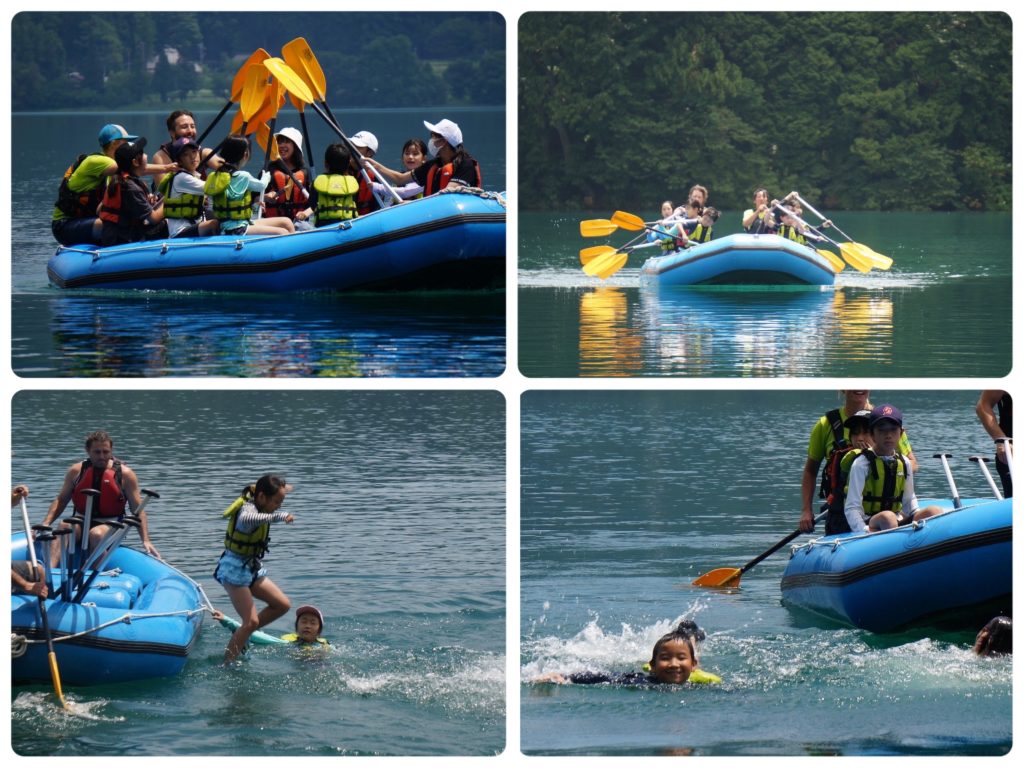 There we had a vegan lunch.
Some students were surprised to learn that what they were eating was beans, not chicken.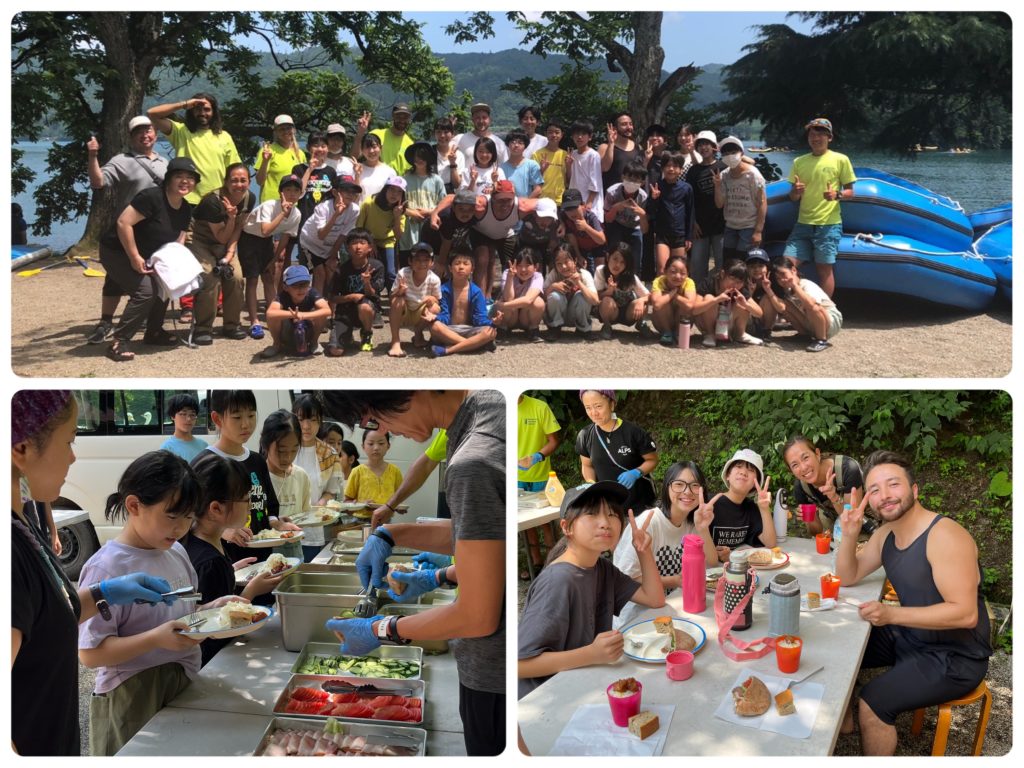 Students looked really tired after swimming in the lake, but were energetic enough to play rugby football during recess!
Maybe none of them took a nap during that time.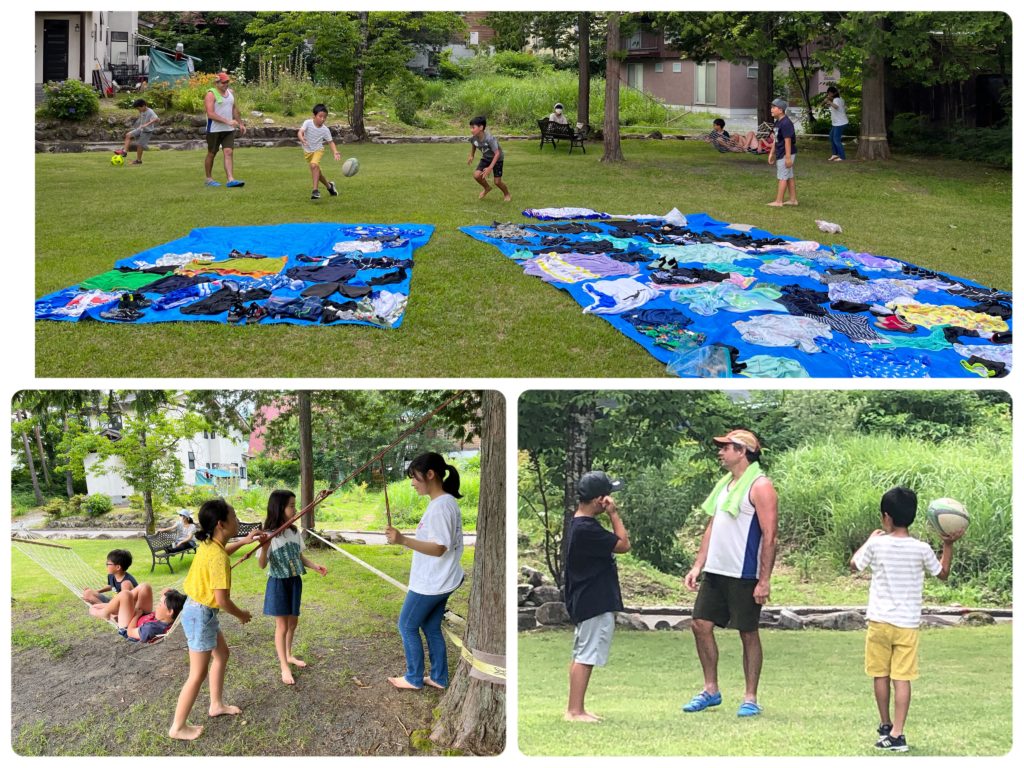 Activity: Get 21!

All groups seemed to have bonded through this activity!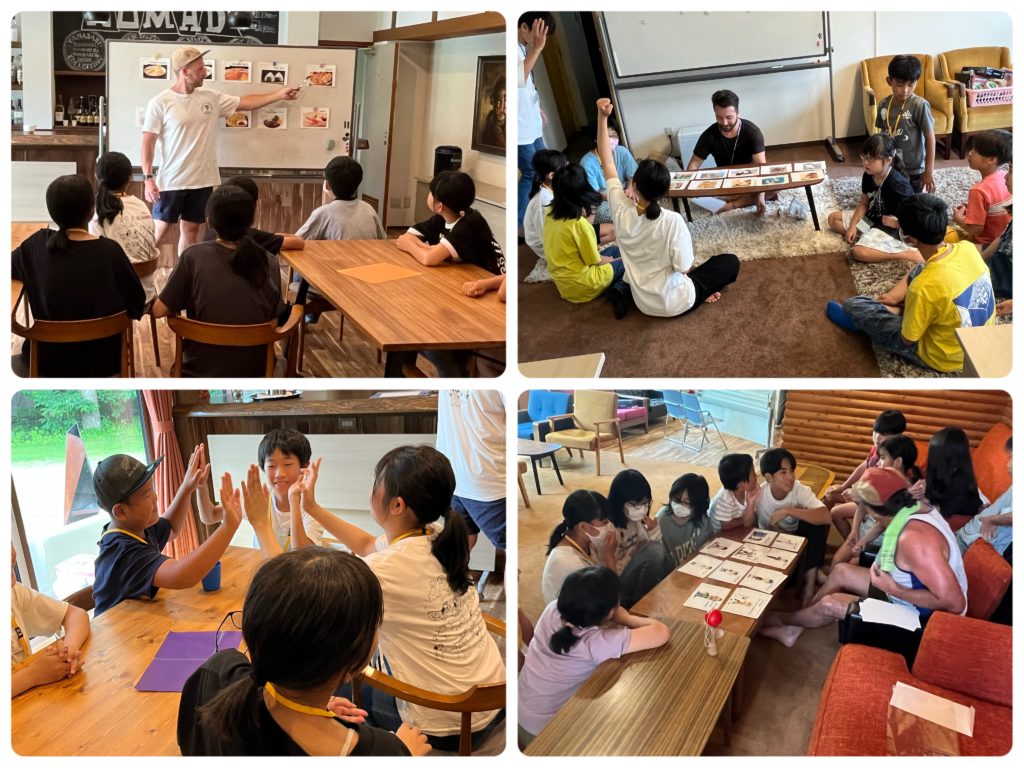 Activity: Who am I?

Everyone tried their best to use the English they learned. It was a good opportunity to use English.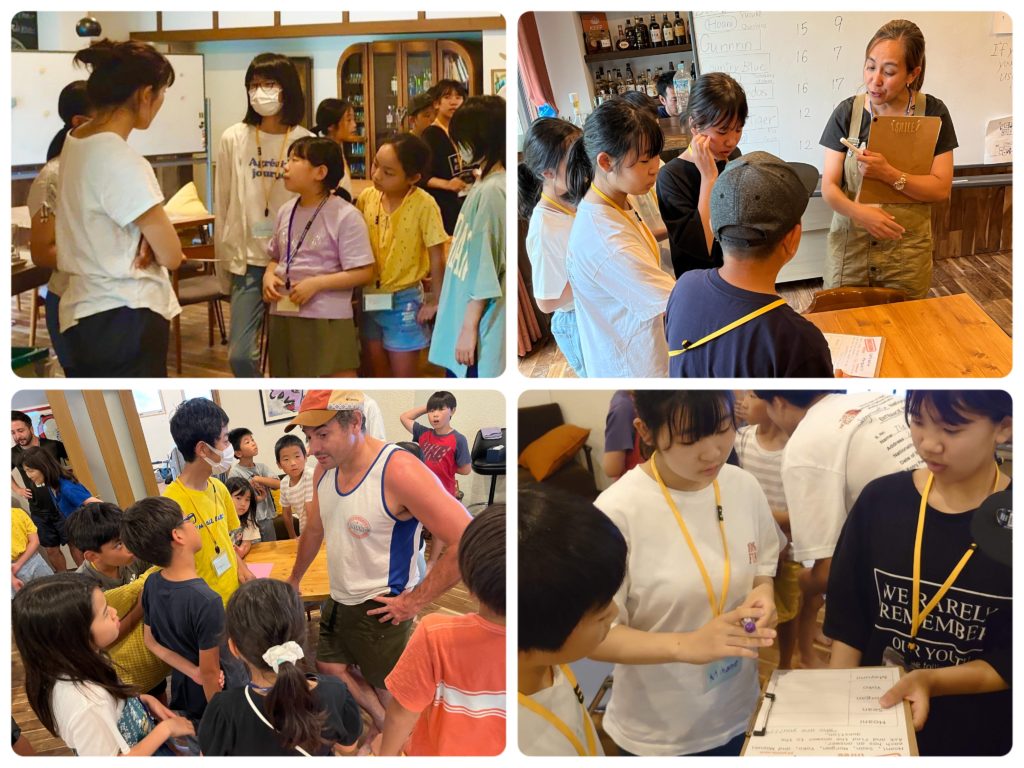 BBQ time!

Students imagined a so-called "BBQ" and was surprised to find it was a hamburger.
Regardless, it was a great time to eat outside with friends!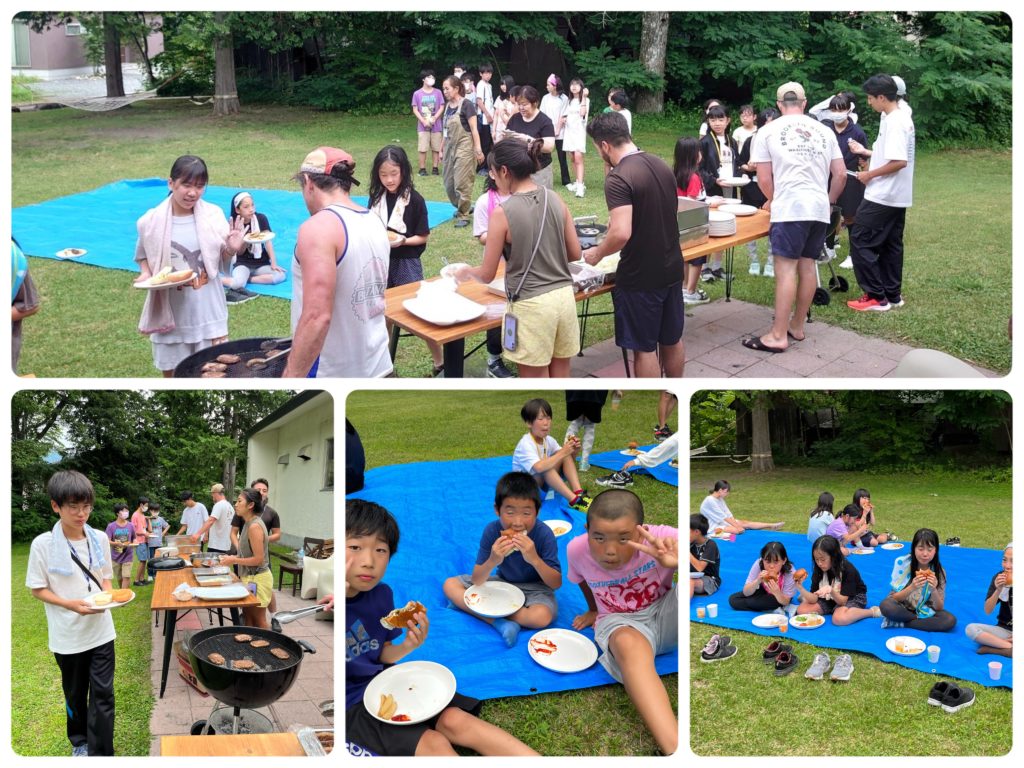 TALENT SHOW!

Most of the students had prepared something for the show, but some were very nervous and ended up not being able to perform in front of everyone.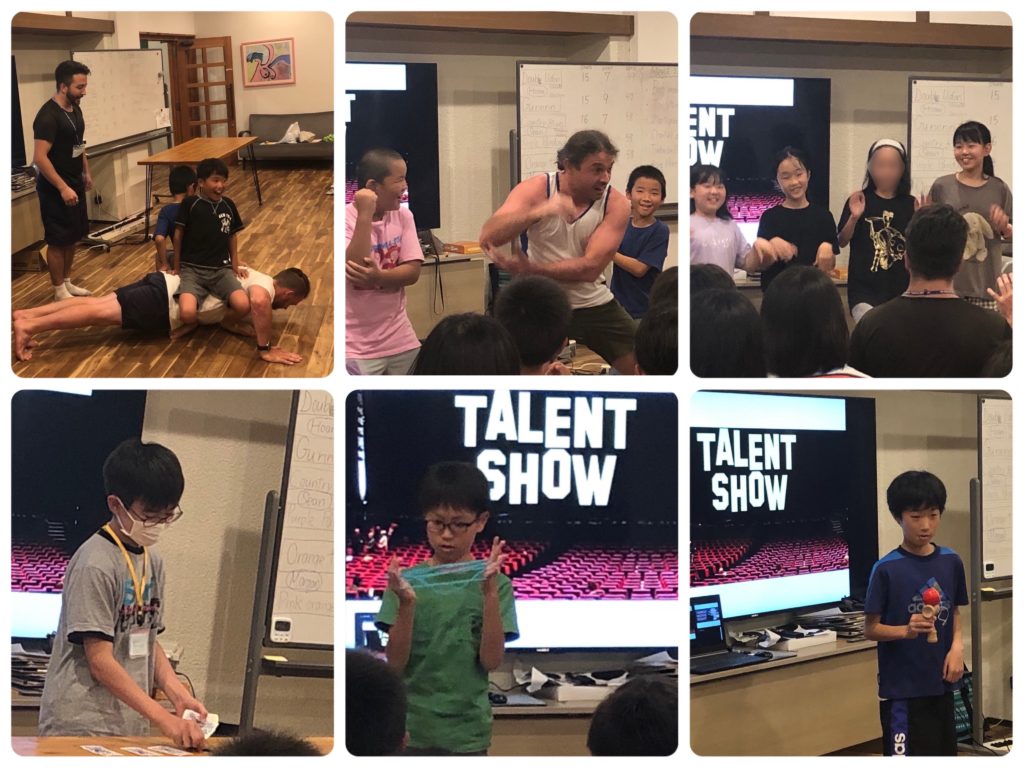 Movie Night:" Harry Potter"

We enjoyed snacks and beverage while watching the movie.

It was late when the movie ended.
Everyone looked very sleepy, but junior high school students naturally helped put the tables and chairs back in place.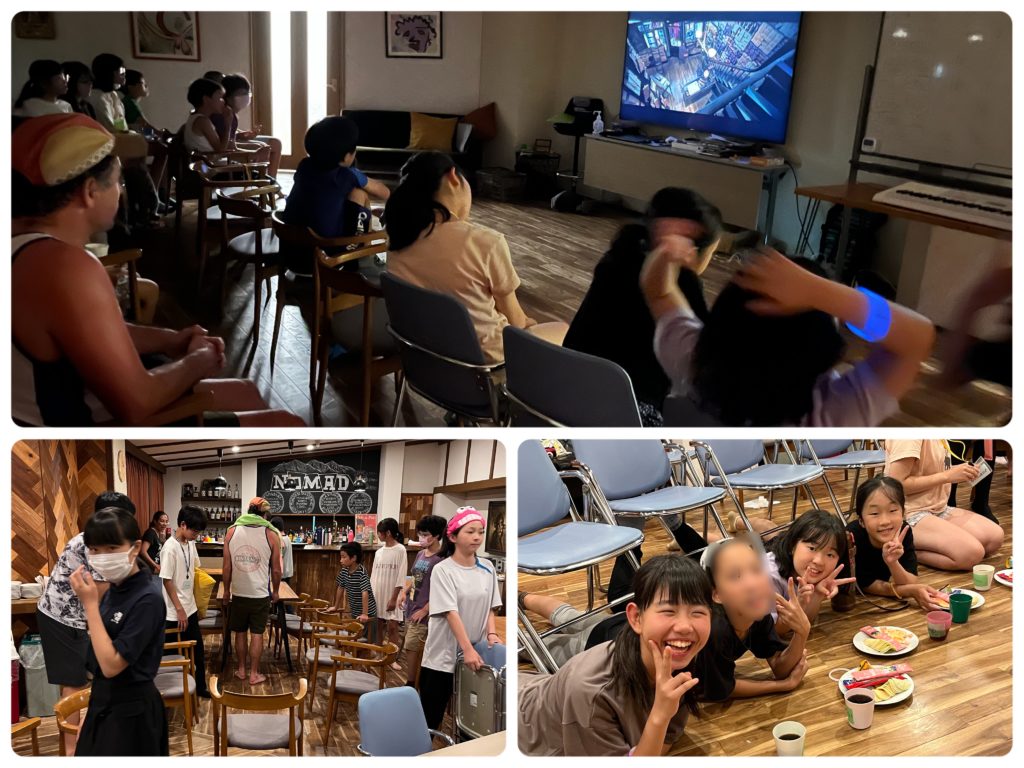 Day3
Everyone was very energetic early in the morning on the second day, but the third day was different from the second.
They looked really sleepy!
Some students might have stayed up late at night.
But after breakfast, they were fine again and enjoyed their free time with friends!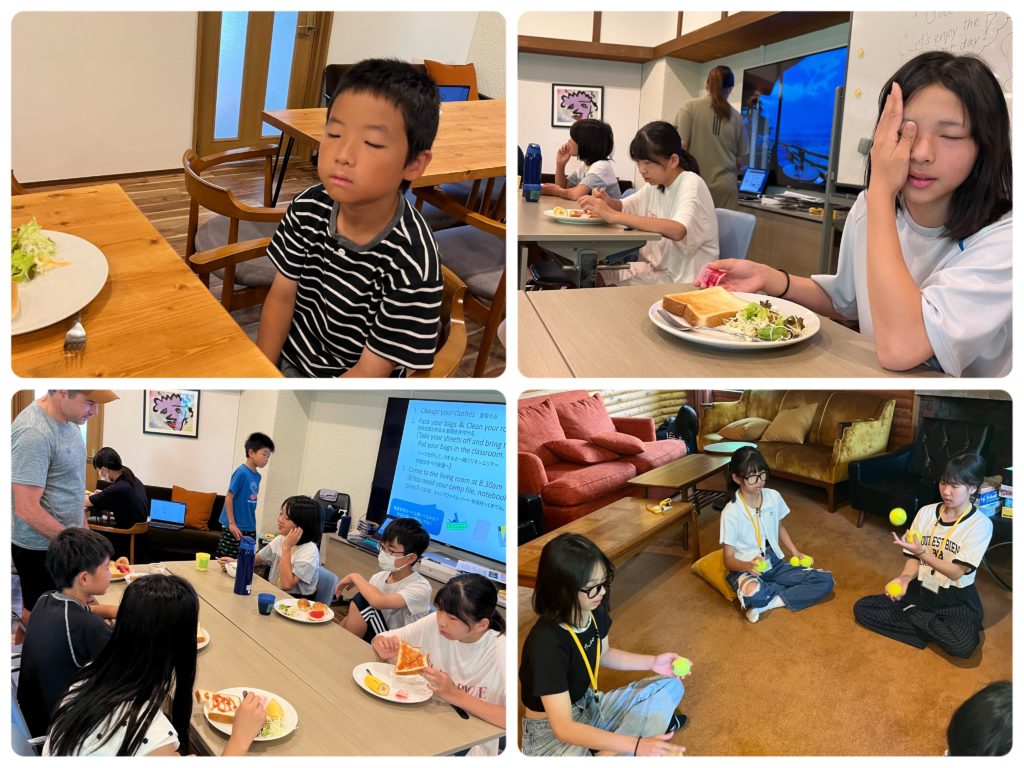 The main activity of the last day was "presentation!
Together with their group members, they concentrated on preparing their speeches.
It was very hard work communicating with friends and facing themselves.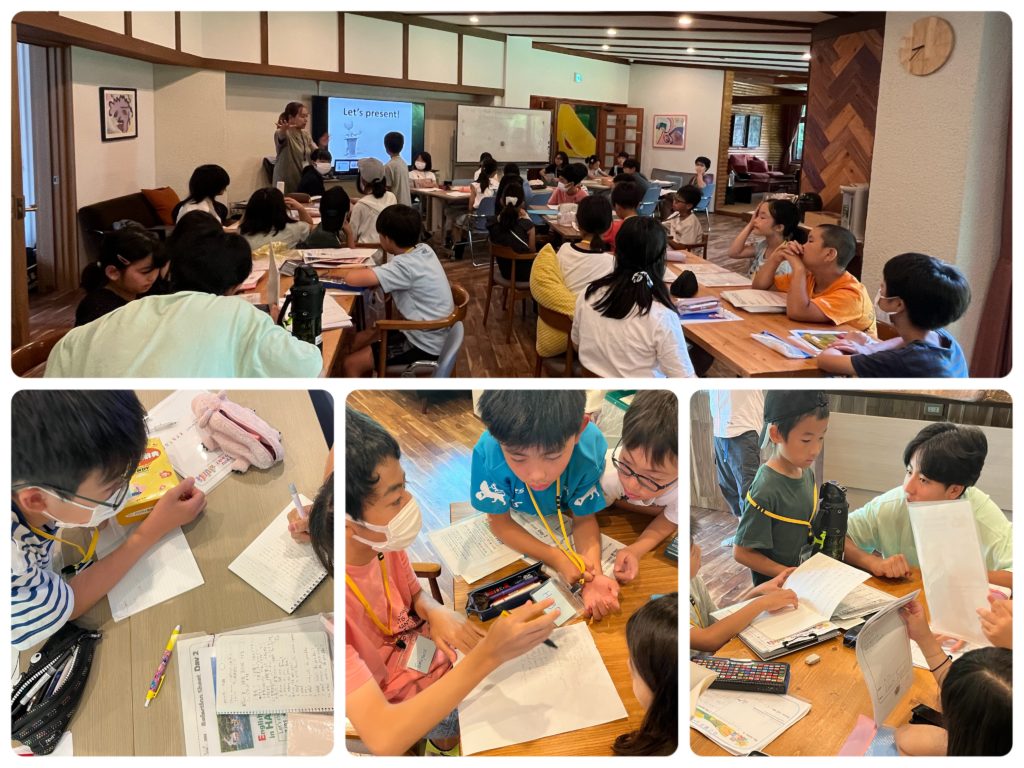 Presentation!

There was a wide variety of presentations, and all of them were awesome.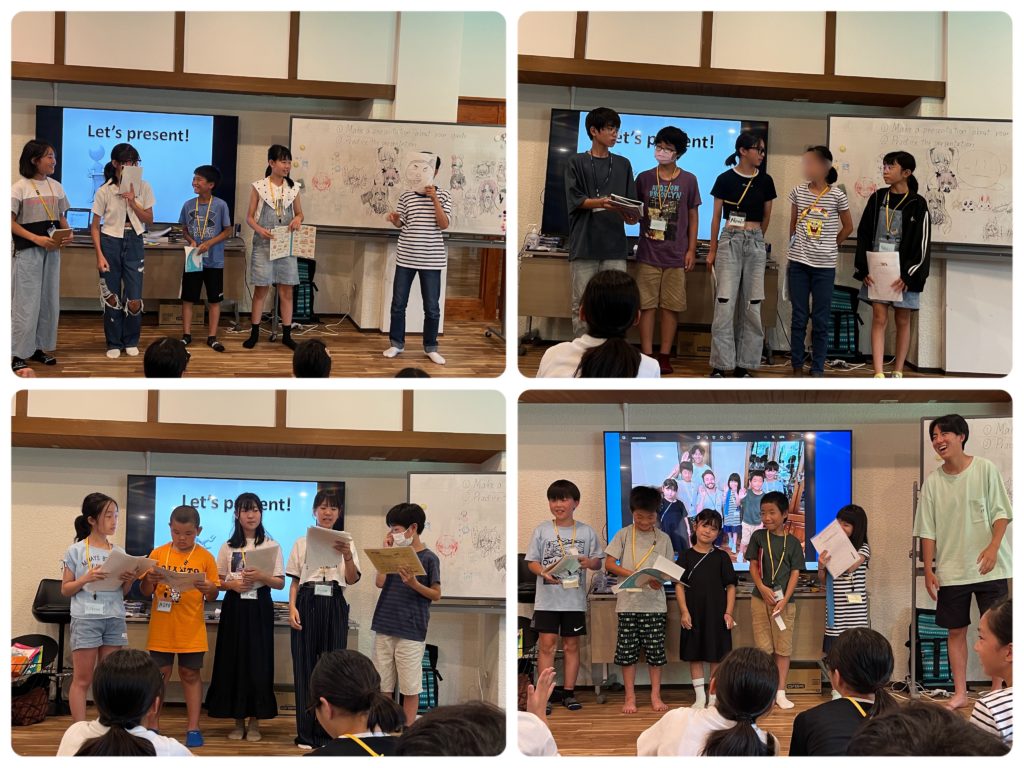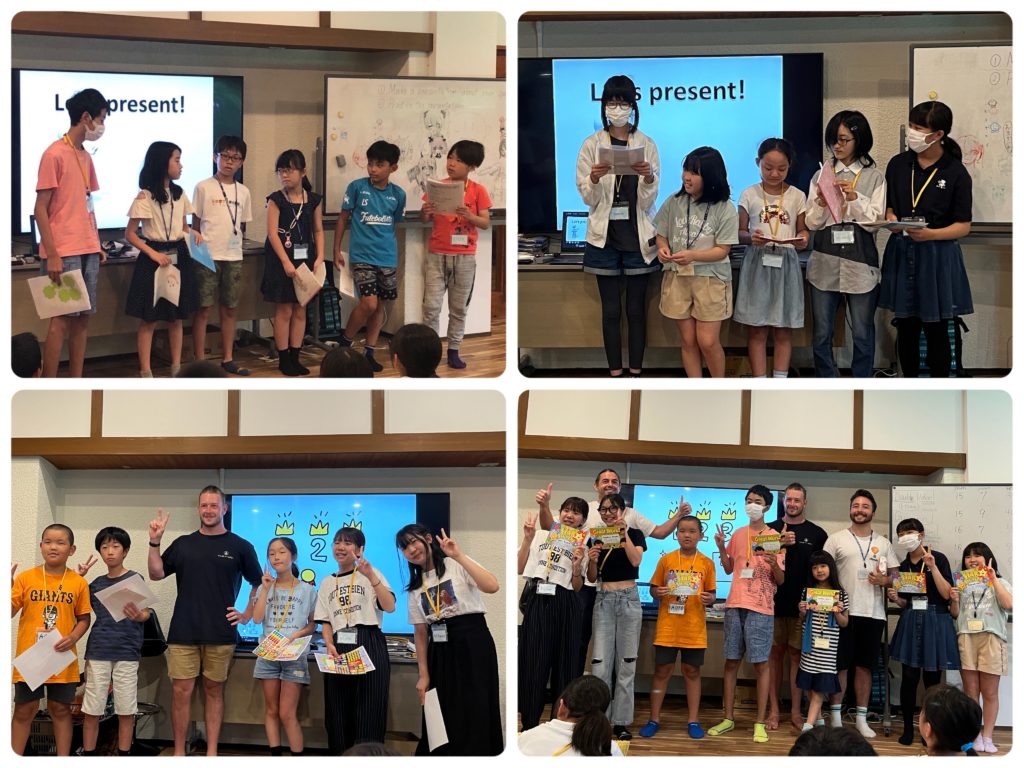 We handed message cards to our teammates.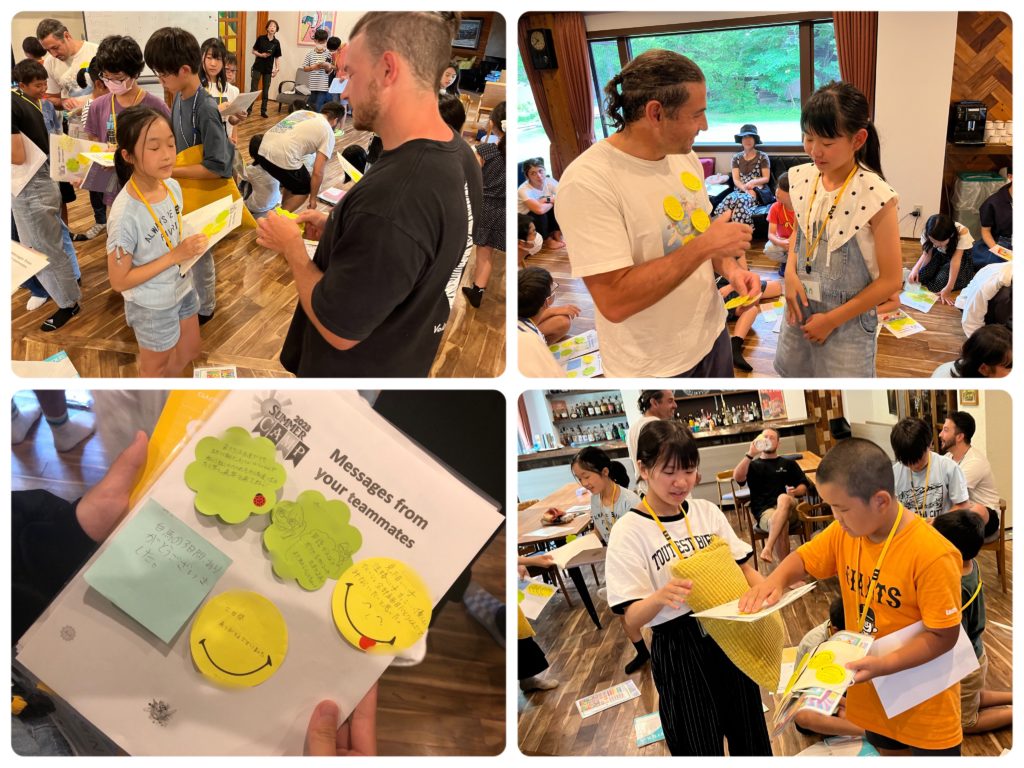 With group members.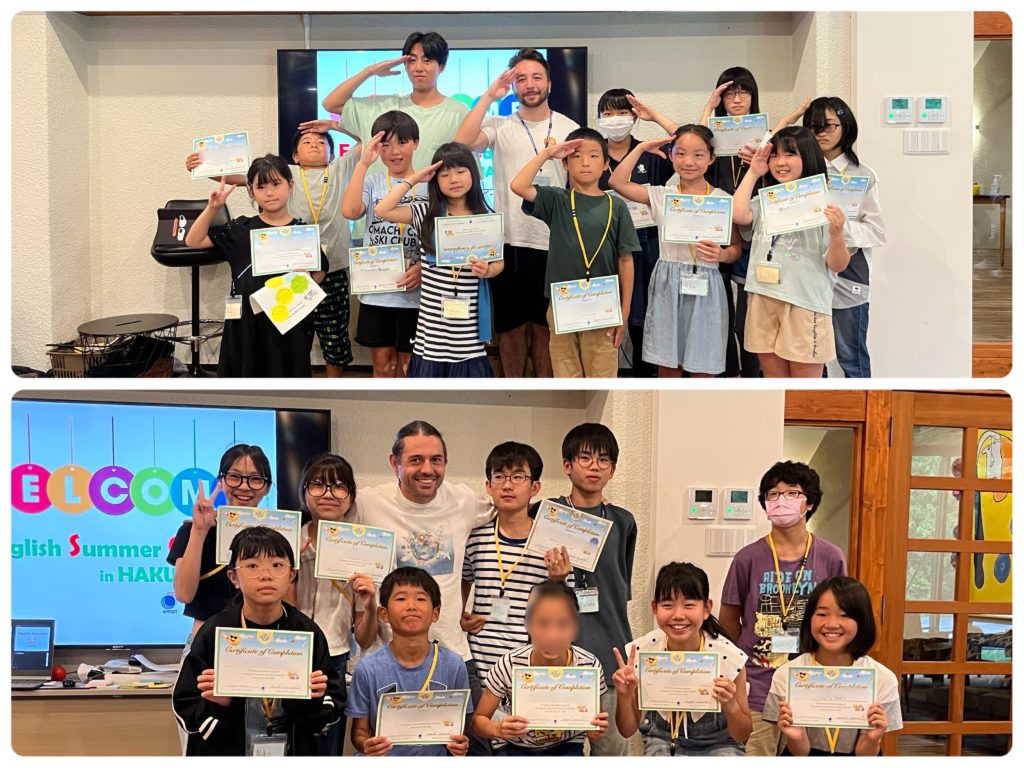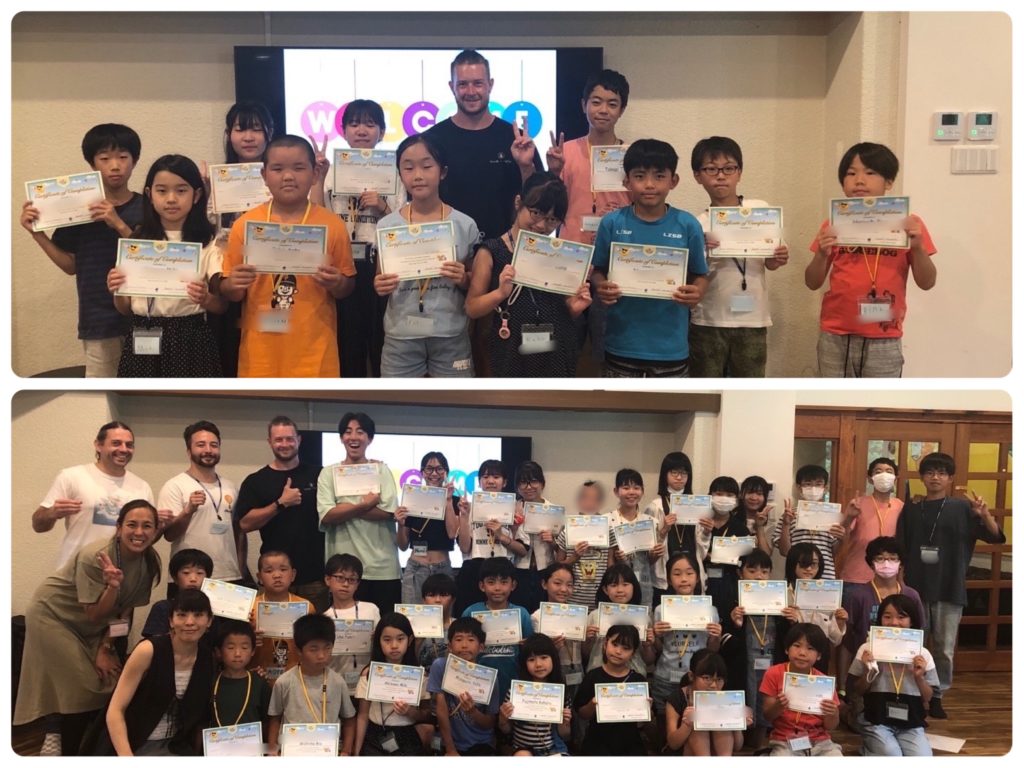 This camp was really, really great!
Hopefully more students will go with us next summer!